All the features you've been waiting for.
But Better
3rd party API and webservices
Add value to your product by connecting with third party services
Improved identity security
Make your app more secure by using services like Accuant or oAuth.
Payment services
Monetize your product by using exisnt payment gateways like Stripe, PayPal…
Data visualization
Too much data? Understand all the information thanks to graph visualization.
Advanced analytics
Understand how users use the app so you can plan on how improve it.
On-Device features
Take advantage of features like GPS, camera, microphone to add more versatility to your app.
Notifications
Your users will be always up-to-date thanks to real time notifications.
Multi-device
Make your app fully adaptable to the different devices: phones, tablets…
Connection to medical devices
Connect medical devices to acquire data and monitor health status easily and without delay.
We keep full-cycle product dev in-house.
From prototype to reality
On what stands for native, iOS and Android development, we have developed 10 full apps since 2014 for our clients, in most cases implementing the 2 versions (Android and iOS) in parallel.
For some of them we provided the whole product lifecycle, from the concept, flow, UI, UX (working along with the designers) to the code implementation and store publishing.
In some others, we just followed the guidelines of the design document and specifications.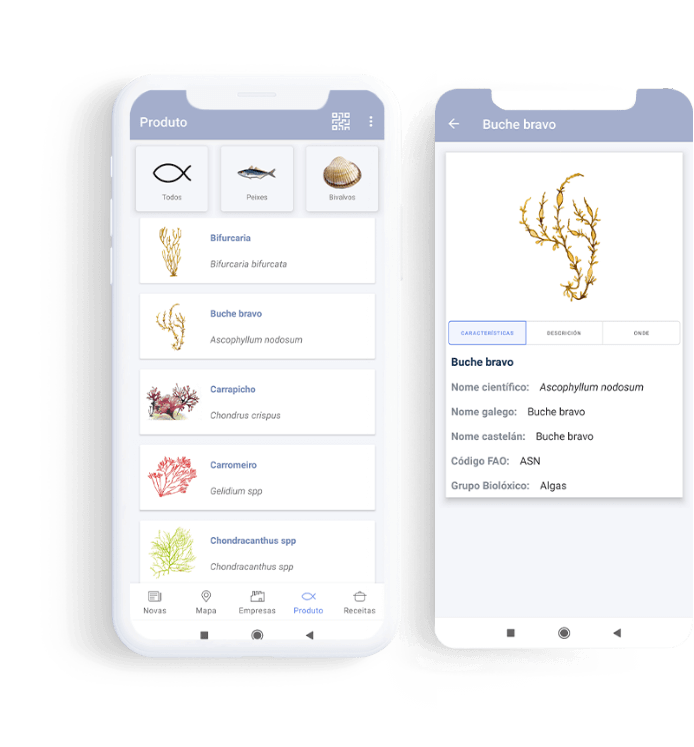 We'd love to work with you
We've worked with clients of all sizes, from startups to enterprise brands. Let's talk about your project and how we can help provide value.
Extensive experience in mobile app technologies
Transforming your ideas in mobile solutions.





Frequently asked questions
Let's talk about your project
We will be happy to answer your questions and be part of your next adventure!